As a university student, you may have more chances to meet different people. Through interaction with others and participation in different activities, handling others' personal data is unavoidable. No one has the right to disclose the data without the permission of the data subject. If one day you have to collect, use, store or dispose of personal data, in compliance with the Personal Data (Privacy) Ordinances, the following principles must be upheld. 
Principal 1: Purpose and manner of collection
Principal 2: Accuracy & duration of retention
Principal 3: Use of personal data
Principal 4: Security of personal
Principal 5: Information to be generally available
Principal 6: Data access to personal data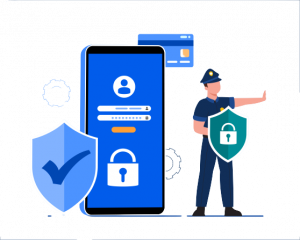 You have the right to decide when, what and how to transfer your personal data to the third party. You will avoid any privacy harassment through exercising your right to privacy properly. So please think twice and check on the purpose before transferring personal data such as your HKID No., date of birth and passwords, to others. 
The University respects personal data privacy and as a data user, we are fully committed to implementing and complying with the provisions of the Personal Data (Privacy) Ordinance. We require all students and staff members to comply with the Ordinance when they collect, use, store or dispose of personal data.