Welcome Message
from the President
President's Welcome Message
Dear New Students,
Welcome to the HSUHK family! I would like to express my heartiest congratulations to you embarking on a new learning journey at HSUHK.
This year, the theme of the University's New Student Orientation Programme is "同恒Goal@HSUHK".  As your companion, our staff, teachers and fellow students will stand ready to help your transition to university life as smooth and pleasant as possible, to help you learn new ideas and perspectives, to brave challenges that may come in your way, and to realize your potentials.  
University life is a good opportunity to build your goals and personal values.  I encourage you to make good use of the University's ample resources, facilities and learning opportunities, such as overseas exchanges, internships, service learning, art and sports activities, work at student associations, residential college life, etc.  Through these learning experiences, you will be able to enhance your interpersonal skills and personal growth, thereby building your own value system. 
As a liberal-arts-oriented university, HSUHK firmly believes in the transformative power of its unique "Liberal + Professional" education model.  Apart from being exposed to a wide spectrum of cross-disciplinary knowledge, you will also study specific disciplines and meet with leaders of the industry.  You will develop a humanity perspective and the requisite twenty-first century transferable core competencies, to help you become future global citizens with critical thinking, innovative minds, human caring, moral values and social responsibilities. 
We are glad to stand by your side throughout the journey of your academic and personal pursuits in the coming few years. A good start is half the success.  I trust that your proactive attitude and purposeful participation in the learning opportunities and resources will make your university life an immensely rewarding experience.  
I am sure that there are a lot more you could do and explore at HSUHK.  Do think out of the box and be open-minded.  You are more capable than who you think you are!  No matter which path you choose in the future, you will then be able to handle future challenges in work and life with confidence. 
I wish you a happy and fruitful journey in HSUHK.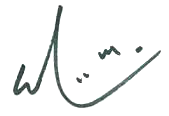 Simon S.M. Ho
President
校長歡迎辭
各位恒大新同學:
歡迎加入恒大的大家庭!我衷心恭賀你們在恒大開展新的學習旅程。
今年恒大的迎新活動的主題是 "同恒 GOal@HSUHK"。作為同行者,恒大的教職員及同學很樂意隨時幫助你,讓你順利而愉快地過渡到大學生活、勇敢面對挑戰和發揮潛能。
大學生活是一個訂立個人目標和價值觀的好機會。我鼓勵你們善用恒大的資源、設施和學習機會,例如海外交換生計劃、工作實習、服務學習、文藝體活動、學生組織的工作,及住宿書院體驗等。這些體驗能提高你的人際溝通能力和個人成長,從而建立自己的價值觀。
作為一所以博雅教育為主導的私立大學,恒大深信其獨特「博雅 + 專業」教育模式的蛻變力量,能讓你除了涉獵廣闊的跨學科知識外,同時深入研習其主修學科並會見業界領袖。透過多元的學習經歷,你得以在人文視野的基礎上,發展21世紀可轉移的核心能力,成為具明辨思維、創造力、人際溝通協作能力、人文關懷、道德價值和社會責任的未來全球公民。
我衷心期待在你們未來數年的學習與人生旅程中與你們並肩。好的開始是成功的一半。我相信,憑藉積極主動的態度和有目標地把握這些學習機會和資源,你們將有一個非常豐盛的大學生活體驗。
我深信您們可在恒大發掘到更多值得去參與以至去創造的事情。不要把自己局限在既定的框架內,並保持開放的態度。要相信自己的能力比想像中高!將來無論選擇什麼道路,都能自信地處理未來工作和生活中的挑戰。
祝願你們在恒大有一個愉快和充實的學習旅程。
校長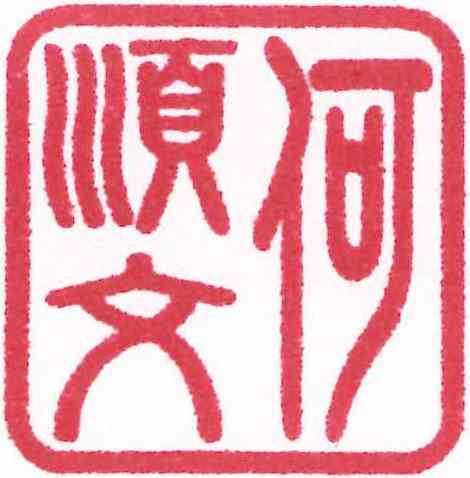 何順文
---
A Welcome Message
from the Director of Student Affairs
同恒 GOal @ HSUHK 
My warmest welcome to you all! The HSUHK family is most delighted to greet you as new members.
As you enter this new stage of your life, you will find that various opportunities for learning and personal growth are unfolding here at HSUHK. Our faculty and staff are committed to providing guidance and support to facilitate your success and walking through the journey together with you.    
The path to success is more than the pursuit of academic excellence. It is also a fulfilling process of pursuing self-understanding and continuous self-improvement. To make the most of your university life and make your new academic year a good start, my advice to you includes: 
G: GOal! Set your goals early;
O: Overcome adversity and build resilience;
A: Adapt to the University's new learning models under the "new normal";
L: Learn from your ever-expanding social circles and support networks;
H: Harvest from the rich campus life by engaging actively;
S: Stay connected with friends and the world;
U: Understand differences and embrace diversity. 
This new student orientation website provides you with useful information about the HSUHK community and our rich campus resources. It has been specially put together to assist you in your journey ahead, so that you can have a head start in your adjustment period and navigate the available resources when setting your goals for the coming years. 
We are all here to walk with you and create memorable footprints for your university life @HSUHK.  Together, we can create a bright future! 
Ms Esther Lee
Director of Student Affairs
同恒 GOal @ HSUHK  與恒大同行
歡迎各位新生加入香港恒生大學的大家庭! 
當你在「恒大」翻開人生新一章的時候,你會發掘到多元化的學習及個人成長機會。各學系及教職員將在所不辭,伴隨你們同行走過這個階段,竭力引導你們邁向成功之路。 
然而,通往成功之路上非光是追尋卓越的學術成績,同時亦是加深對自己的了解及持續地自我增值的一趟旅程。為使大家可以充分享受大學生活和在新一學年有一個好開始,我對各位同學有以下的建議: 
提前設立並與目標同行!;
面對逆境時能屈能伸;
在恒大及「新常態」下嶄新的學習模式處之泰然;
拓展並從自己的社交圈子及支援網絡當中學習;
積極參與多姿多采的校園生活;
與朋友及世界保持聯繫;
接納和擁抱多元文化及差異。
各同學可以透過迎新網站參閱有關恒大社群的資訊及了解校園內提供的豐富資源。我們希望各位可以藉此未雨綢繆,提早適應大學生活,並且在設立來年目標時有更多相關資訊作指引。 
我們攜手並肩,與你在恒大沿途留下美滿的回憶,共創絢爛的前程! 
李德芬女士
學生事務總監